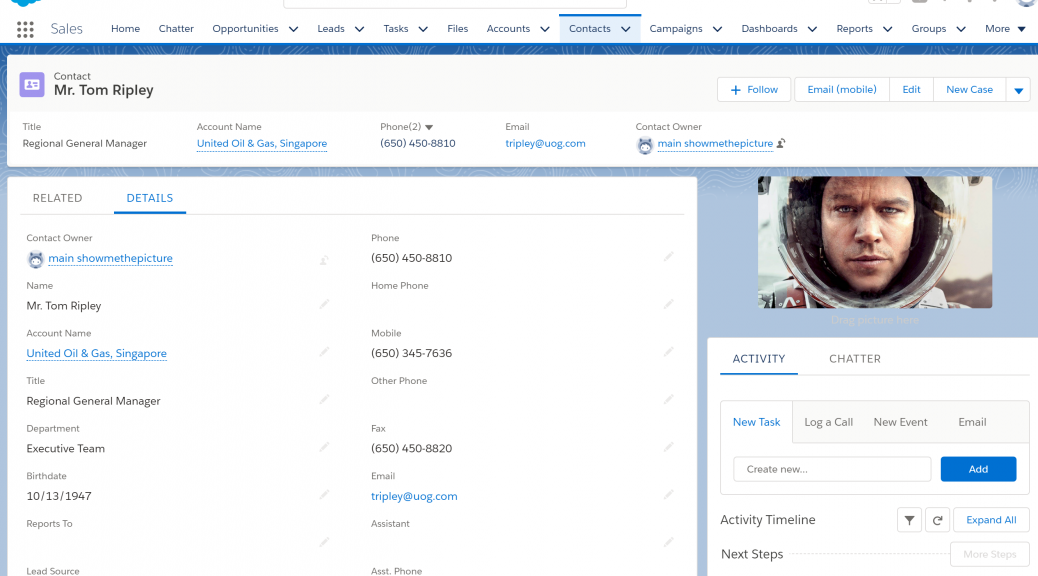 Show Me The Picture – New update
We are happy to announce that we have enhanced our Salesforce Lightning component "Show Me The Picture"!
"Show Me The Picture" is a Lightning component (Lightning is the collection of tools and technologies behind a significant upgrade of Salesforce platform)  that permits to add a picture to any record with a simple drag and drop from a computer or a trusted website.
In this update, now record pictures are save as files instead of attachments. Backward compatibility is provided for previous picture uploaded as attachment. One of the advantage of using files is that you can manually change the description and add or remove 'record picture' from the file's description. The last modified picture in file (or in attachment) with such a description will be the record picture display in the component.
You can now download (for FREE*) the latest version of the component on the AppExchange at the following url:
https://appexchange.salesforce.com/listingDetail?listingId=a0N3A00000EGhQ3UAL
Stay tuned for additional development around picture and machine learning!
*NB: At a time where we are all loaded with cheap and useless marketing goodies, we decided to invest in this simple yet useful component for our current and prospective customers. Just pay us a visit to our website and follow-us on LinkedIn.