Linkurious and Arctan Analytics Announce a Strategic Partnership to Deliver Next Generation Graph Visualization
Linkurious and Arctan Analytics Announce a Strategic Partnership to Deliver Next Generation Graph Visualization
PARIS and SINGAPORE — Linkurious, a leading innovator in graph visualisation and Arctan Analytics, a fast-growing Data Analytics service company in Asia, today announced a new strategic partnership. The partnership will combine Arctan Analytics' expertise in business solutions for big data and analytics with Linkurious' market leading graph visualization technology to deliver solutions for today's increasingly data rich world.
Pierre Hausheer, Managing Director, Arctan Analytics commented "As we enter a new era of data centric operation, companies must collaborate to keep pace with increasing data volumes for their customers. This is why we are working with Linkurious, a market leader in graph visualisation. This new offer represents our belief that the future of information insight within enterprises requires innovative visualization-based solutions, as both data volumes increase and real-time interaction with aforementioned data becomes a necessity of doing business."
"We are very pleased to form a strategic partnership with Arctan Analytics. By combining Linkurious' expertise of graph technology, with Arctan Analytics' knowledge in leveraging big data and analytics to improve business performance, we can define exciting new opportunities for digital led transformation." said Jean Villedieu, Managing Director of Linkurious.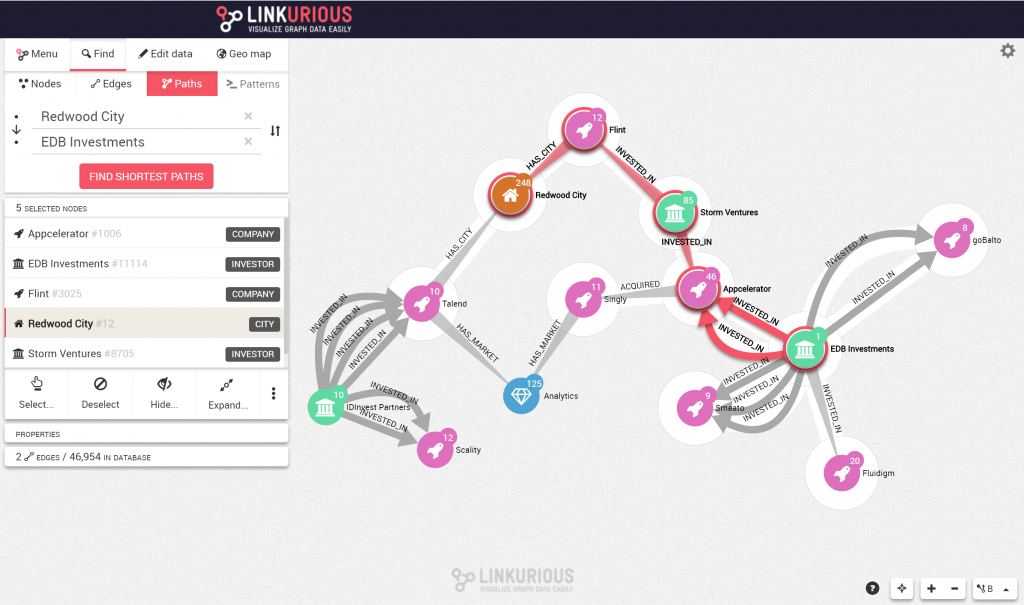 About Linkurious
Linkurious is an award winning graph visualization startup based out of Paris. Our Linkurious Enterprise product helps government agencies and Fortune 500 companies identify and investigate insights hidden in complex connected data. It is used in anti-money laundering, cyber-security, metadata management or medical research. Recently, Linkurious helped the ICIJ network of 370 journalists investigate the Panama Papers. Compatible with graph databases (AllegroGraph, DataStax, Neo4j, Titan). Linkurious Enterprise is an on-premise web application with advanced security features and an extensible API.
About Arctan Analytics
Arctan Analytics is a boutique consulting firm based out of Singapore specializing on converting Data and Analytics into tangible business value. Through a collaborative process with our customers, we build policies and procedures for data management; we use analytics insights to enhance operational efficiency and quality of service; we build advanced visualisation solutions to benefit business intelligence efforts, and the management challenges that come with them.